LuxuryBeachGetaway
Long Island Vacation Home Rentals
Luxury Beach Getaway.com, NY
Steps to the beach
. $144 ... $2827 per night. 3 bedrooms. 6 Max Occupancy.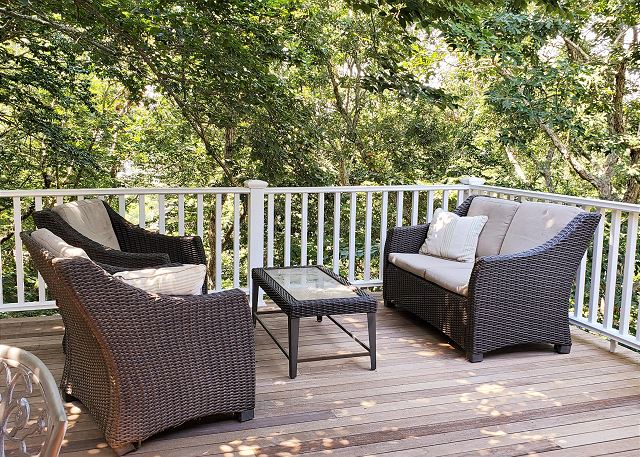 September in a pandemic! ☆☆☆☆☆★★★★★
Desperate to escape nyc this little home was a perfect getaway. Biking the roads of the NoSo wine country, kayaking, beach time. (Dog friendly!) saved this crazy 2020 summer and inspired us to do it again!
Edward C. 10/19/2020
---
Queen Vic Beach House Vineyards Farms Hampton's North Fork sleep
. $335 ... $2705 per night. 5 bedrooms. 10 Max Occupancy.
Family Vacation ☆☆☆☆☆★★★★★
This house is lovely! Decorated just like home with all the necessities. Great memories made for the 2nd year in a row!
A guest 08/23/2018
---
Fabulous House ! Awesome Family Vacation ! ☆☆☆☆☆★★★★★
This house is wonderful. Whether you are inside sitting, or eating a meal, or outside in the sun, there are places for everyone to sit and be together comfortably doing what you want to do. There is even a lot of chairs on the balcony where we spent every evening talking and watching the beautiful sunsets. The beds were all very comfortable, the kitchen had everything you needed, there were plenty of towels, and if you needed something, Virginia and Debbie responded quickly to texts, emails, or phone calls. When we arrived, the cleaning staff had not yet cleaned as they were confused about our arrival, but we left a message on voicemail, and within 20 minutes: they arrived and went to work, making the place spotless. Later they dropped off extra beach towels. We knew we were going to be well taken care of. Virginia and Debbie are very accommodating. The whole upstairs is one huge bedroom with two sofas. It is really really nice. You actually wake up to the sunrise, and see the beautiful sunsets at night. What a wonderful feeling.
Alan G. 07/18/2018
---
Wedding Week ☆☆☆☆☆★★★★★
I rented this house for my daughters wedding on August 11,2018. I had family coming up from Florida and we had a mini family reunion. The house was perfect for the amount of guests and all the amenities were new and in great condition. The place was very clean and close to everything we needed.
Joanne J. 08/20/2018
---
Fantastic vacation home ☆☆☆☆☆★★★★★
This home was perfect for my family vacation,we had 7adults and one child and were all very comfortable.was great having three bathrooms and all had a bedroom with one empty one. The open floor plan was also a nice .
Linda P. 08/12/2018
---
Wonderful memories! wonderful venue ☆☆☆☆☆★★★★★
If three families have to spend Memorial Weekend away from home watching lacrosse, what better way than staying at the beach! All parents and kids enjoyed the long weekend!
A guest 06/14/2018
---
Fantastic Spring Adventure ☆☆☆☆☆★★★★★
Following the wedding of our daughter in Brooklyn, we spent some time at the beach in the Queen Vic Beach House to unwind. The property was well located on the beach with no sight lines to adjacent houses. The beach house was well maintained and quite comfortable. The property managers were very professional and quite accessible through text. We thoroughly enjoyed ourselves as we explored lighthouses, beaches, wineries and restaurants on the beach. We were sorry that we ran out of time and couldn't arrange a lobster dinner from Buoy One in Riverhead. One particularly nice thing to note is that the Master Suite is the entire top floor on the beach side of the house. You can see the sun rise from your bed and the sun set while drinking a glass of wine on the balcony. One comment would be to check the house before you go shopping. It is quite well stocked, even to the clothes washing detergent and aluminum foil. I would highly recommend this property.
A guest 05/25/2018
---
Beach / Wine Tour Get-A-Way ☆☆☆☆☆★★★★★
A gathering of a few friends for RECESS. Recess is something we all did in grade school, but it can become a lost art to escape the pressures of the grind and just PLAY and have a worry-free, fun time. We enjoyed creating an environment on the North Short that people were attracted to.
Greg L. 05/31/2018
---
The Mermaid Inn Beach House
. $279 ... $2705 per night. 6 bedrooms. 12 Max Occupancy.
Wonderful spring getaway! ☆☆☆☆☆★★★★★
It was a FABULOUS experience in this clean, beautiful house with spectacular water views! Our trip was in early May so we could not drench ourselves in the ocean but the hot tub was a big plus. The hostesses are very attentive and stocked the house well. We were very happy with our experience, will certainly come back!
Paromita M. 05/12/2021
---
Great experience ☆☆☆☆☆★★★★★
We had a great experience at the beach house. The house was clean and fully stocked with towels and other supplies. The view of the beach, the sunset and the beautiful stars at night was an incredible experience. Highly recommended.
A guest 04/11/2021
---
Perfect beach house ☆☆☆☆☆★★★★★
This spacious house has 5 bedrooms, great layout and amazing views. Virginia was very quick to respond to any questions we had. Just 3 mins down the road are restaurants and shopping. The location is outstanding.
Barbara B. 12/03/2019
---
Sunsets and sand! ☆☆☆☆☆★★★★★
We stayed at the Mermaid inn beach house for the month of June. We were so excited to find a place to have our Covid escape and we were very lucky to find it. Wading River is a hidden gem! Staying beach front and watching these spectacular sunsets every night over dinner was truly a dream come true. Virginia and Debbie live very close and were always available and responsive any time we needed anything. The house is gorgeous, very open and seeing the view every morning was really special. We enjoyed paddle boarding, kayaking...all available with the house. The area is near a ton of farms, wineries and more. LA plage restaurant is right across the street which is fantastic.
Veronika L. 06/28/2020
---
Family bliss ☆☆☆☆☆★★★★★
Perfect stay for our family pod! Right on the beach with views of the water from
most of the house , next to a beach playground, and in the delivery range for groceries and restaurants . The house was clean, sun lit all day and filled with the beautiful sunset in the evening. Bliss!
A guest 04/06/2021
---
Another Great Stay! ☆☆☆☆☆★★★★★
This is the second time we rented from Virginia and Debbie. They are very welcoming and accommodating hosts. We made this trip last minute and it was so easy. We will keep coming back. Thanks for another great stay!
David W. 02/14/2021
---
Fabulous Off Season Rental ☆☆☆☆☆★★★★★
We were a group of couples looking to get out of Manhattan for the New Years Weekend. The house was wonderful. Fit everyone as advertised and had a great open kitchen, dining room, and living room set up. The location was great. Although we only experienced this house in the off season, we would recommend this house year round.
A guest 01/03/2018
---
Another beautiful beach house ☆☆☆☆☆★★★★★
We always stay at a Luxury Beach Front Getaway house. They are always beautiful, clean with great views! Close to shopping and restaurants. Very relaxing. Wish I could stay longer! See you again next year Debbie and Ginny :-)
Christine M. 10/26/2018
---
preholiday ☆☆☆☆☆★★★★★
I really needed this experience. I lost my mom last year around this time and I wanted to create new happy memories. The house was perfect right on the beach with beautiful view of the sound and sky. So close to the vineyard and spa.
A guest 12/30/2018
---
Paradise ☆☆☆☆☆★★★★★
A beautiful house right on the beach, fully equipped with everything you need. Truly a little slice of heaven. Virginia and Debbie are a pleasure to work with. Will definitely be going back again.
Carol S. 08/30/2019
---
Weekend Getaway ☆☆☆☆☆★★★★★
Nice home right on the beach! The house was very clean and loved the open kitchen and great room space. The kitchen is well stocked. We had a great time and highly recommend this house. The owners were terrific in responding to our requests.
Mark L. 10/29/2019
---
Waters Edge Luxury Beach House AMAZING VIEWS North Fork Hamptons
. $342 ... $2706 per night. 4 bedrooms. 10 Max Occupancy.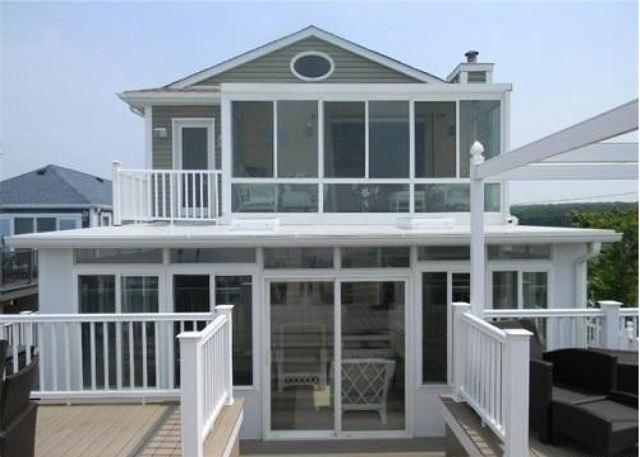 70 Creek Road ☆☆☆☆☆★★★★★
Great location, clean and well fitted out..
Nice outdoor seating and water view.
Virginia was responsive when needed.
Cable did not work on any of the TVs.
Bathroom with tub could use a shower.
Anthony F. 05/02/2021
---
Wonderful location and service ☆☆☆☆☆★★★★★
Had the best time at our rental! Quick responses, lovely property, would definitely stay again.
Sanam A. 12/21/2020
---
Perfect spot for a family celebration ☆☆☆☆☆★★★★★
Our extended family spent 4 lovely days here. The setting was perfect, the beds very comfortable, and the shared spaced roomy. We cooked every night and gathered around the large dining table. The ping pong table was put to good use, too. We especially enjoyed the two sun rooms and outdoor terrace.
A guest 08/30/2019
---
Great family vacation ☆☆☆☆☆★★★★★
Wonderful two weeks on the Sound
A guest 10/04/2020
---
A+ ☆☆☆☆☆★★★★★
We loved it. The place is beautiful. It was all WOWS when we walked in. You have your own private beach. We will definitely return next year.
Henry N. 10/01/2020
---
The catanzarite family 2018 vacation ☆☆☆☆☆★★★★★
We enjoyed the house plenty of room inside to socialize, the deck was a great addition. The master bedroom was very roomy and the view was great.
The sunroom was beautiful and the AC was a terrific extra.
Paul C. 08/12/2018
---
beach house ☆☆☆☆☆★★★★★
The house is big and clean. Plenty of space for everyone. Very close to water.
Nice outdoor space. Beautiful living room/kitchen to spend time there.
Natalia B. 08/26/2018
---
Dream Vacation ☆☆☆☆☆★★★★★
The best place ever. Beautiful house on the beach with all one could ever need.
jane w. 08/12/2018
---
Perfect private relaxing location ☆☆☆☆☆★★★★★
Loved the house and it's amenities. Beds are comfortable and living space is ample. Pretty outdoor space with nice furniture to relax. There are also kayaks to enjoy the serene beach. House managers Virginia and Deb were helpfully. We would definitely consider this home again if available.
A guest 08/04/2019
---
location location location ☆☆☆☆☆★★★★★
easy access to all the region's delights: wineries, farm stands,cidery
best beach location just a stair step away from beautiful deck area
A guest 08/26/2019
---
Clean and Comfortable ☆☆☆☆☆★★★★★
Clean and Comfortable. A few electrical issues with lights and switches and air hockey table.Quiet location. Great for kids and adults!
Frederick W. 06/12/2019
---
Great beach house on Long Island Sound ☆☆☆☆☆★★★★★
Right on the water. Lots of room for the family to spread out. The 2 sun rooms were very nice, especially the upper one off the master bedroom.
Kids loved using the kayaks and paddle-board.
Brett N. 08/18/2019
---
Long Island Get Away ☆☆☆☆☆★★★★★
We just spent four beautiful days at this wonderful home in Wading River. It's a very special place where we created so wonderful family memories.
My favorite part of the house is the master bedroom which looks out to the water. I had my first cup of coffee there every morning. So peaceful.
It was a charming place, and we will definitely be back! Oh and we loved having the ping pong table!
Cara M. 08/14/2019
---
A BEAUTIFUL VACATION RETREAT ☆☆☆☆☆★★★★★
HOW WONDERFUL IT IS TO WAKE UP WITH THE BEACH IN YOUR OWN BACKYARD!!! WOULD HIGHLY RECOMMEND THIS HOUSE. JUST BEAUTIFUL!!
Cathie L. 07/18/2018
---
Waters Edge Beach House for Thanksgiving ☆☆☆☆☆★★★★★
The property looks just like the photos. The layout was a little funky. 4 bedrooms and 2 baths on the 2nd floor; but 1 bath only has soaking tub so we all showered in the master bathrooms shower. The basement has 2 bedrooms and no bathroom, so they had to come up to main floor for toilet/shower. We lost power 3 times on Thanksgiving day. The first time we called the Property Mgt.; we left a voicemail but never got a call back. While I realize it was Thanksgiving morning, a call back even the next day would have been nice. They never did return our call. We had a great time and would do it again.
A guest 11/29/2016
---
Water's Edge perfect family getaway ☆☆☆☆☆★★★★★
This was an excellent choice for our family weekend getaway. Beautiful home, clean, well appointed and prime location on the Northfork. Plenty to do in the surrounding area, restaurants, beachfronts, wineries, etc. Ginny and Debbie the property managers take an interest in who they rent to and could not have been more accommodating. Highly recommend this home to large families or friends that need a great escape.
David B. 11/23/2016
---
Much needed family beach vacation ☆☆☆☆☆★★★★★
Our extended family of 11 had an amazing time! The adults and kids all had their own space to enjoy. Watching the sunrise from the master bedroom, kayaking on the LI Sound, s'mores around a fire, to air hockey tournaments all made this vacation one for the books! Not to mention the convenience of baiting hollow winery, Long Island vodka and Riverhead Cider House made this vacation great!
A guest 07/21/2018
---
The Sun Set beach house
. $117 ... $883 per night. 2 bedrooms. 6 Max Occupancy.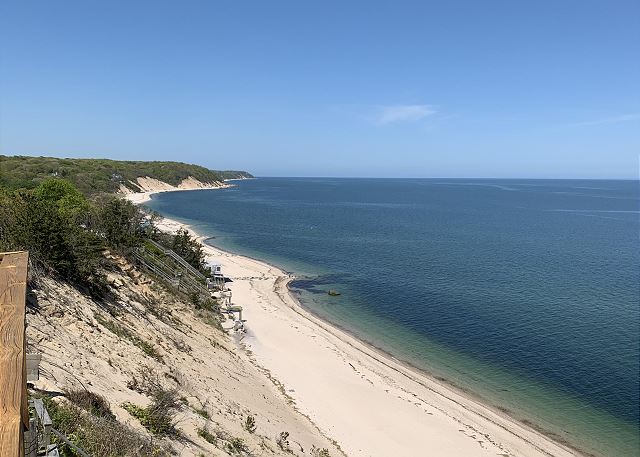 Sublime Sunsets and Best Views Ever ☆☆☆☆☆★★★★★
We rented for a month. The house is small but fine, was clean and well equipped. The deck and views are magnificent. The place looked exactly like the photos on the site. The customer service was excellent. We enjoyed the farm stands, wineries, locally baked pies, the beach (though it is a walk down and then up a hill to get there) and mostly gazing at the LI Sound from the deck. The house felt very private despite having houses nearby. The dirt road leading in contributes to the privacy but could use some upkeep. All in all a great place to spend a month out of NYC.
Alice B. 08/02/2020
---
Newly Renovated Beach house Vineyards Farms Hampton's
. $335 ... $1192 per night. 4 bedrooms. 10 Max Occupancy.
Relax and unwind on the north fork of the sound ☆☆☆☆☆★★★★★
A great location with a nice beach for walking with our 2 older dogs. Also a good location to explore the rest of the island from (which we did). House had everything we needed - we did a lot of cooking in and hanging out to relax there,
Lots of farms nearby with great selection of fruits and vegetables.
Lots of wineries on north fork to visit. Very relaxing vacation and we hope to return again.
Lisa S. 11/09/2020
---
Beach house review 2019 ☆☆☆☆☆★★★★★
The house was great, very well equipped, extremely clean. The manager was terrific, she was very attentive and responded to us immediately.
I would definitely recommend this house to my friends.
Alfredo C. 08/20/2019
---
Great weekend away ☆☆☆☆☆★★★★★
We had a great experience working with Virginia and Debbie. We stayed at the Seaside, and the house was in beautiful condition when we arrived. The house had all the amenities so that we did not have to bring anything with us. The bedrooms were very nice and the beds very comfortable. The view was spectacular. The house was close to the vineyards and walking distance to an amazing restaurant.
I would definitely recommend !
A guest 11/15/2016
---
Soundview Luxury Beach House w Panoramic Views visit Vineyards
. $176 ... $2116 per night. 3 bedrooms. 8 Max Occupancy.
N/A ☆☆☆☆☆★★★★★
Great location, easy to get to, we loved being right on the water. The facilities and cleanliness are marked slightly lower because even though overall it was very clean there are a few things I would recommend updating before future guests. The water dispenser in the fridge door had a signal for needing a new filter. The filter on the wall (in the heat /Ac return vent) was dirty which could pose potential future Heath concerns. The toaster did not work. And lastly the light in the small bathroom did not stay on. Overall we had a lovely stay and these items did not impact our stay significantly just thought you might want to know.
Gina P. 05/20/2021
---
Amazing view ☆☆☆☆☆★★★★★
Exactly as depicted, an amazing view, and just off the back deck down to the beach. This is the north shore of Long Island, so the beaches are largely rocky, but they are beautiful. You can walk for miles and miles. The village has all the amenities you would need.
A guest 11/15/2020
---
Luxury Beach House w Panoramic View ☆☆☆☆☆★★★★★
Very quiet breathtaking view of the beach. The home was well maintained and very clean. I would definitely stay again on my next visit to the area.
pamela w. 01/05/2020
---
Beautiful Views ☆☆☆☆☆★★★★★
We were very happy with the house on arrival - very clean, cool and light and airy just as the photos showed. The real gem of this home is the outdoor deck which has incredible views of the beach which was only a few steps away. The deck was large and had plenty of new umbrellas and lounges chairs as well as a large dining table and chairs. The hosts were very responsive to every single need and question and took care of a BBQ problem in one day by purchasing a new one and having it installed within 24 hours. We enjoyed taking long walks in both directions, collecting beautiful rocks and painting some of them. The kayaks were put to good use! We would rent this place again.
A guest 07/06/2020
---
Awesome views and great location! ☆☆☆☆☆★★★★★
We had an awesome stay. Awesome sunsets on a quiet beach. The house was extremely clean and comfortable. Highly recommend this place!
A guest 10/16/2020
---
Luxury Beach House ☆☆☆☆☆★★★★★
It was a beautiful experience overlooking the Long Island Sound. I found it very tranquil and enjoyable with close friends.
Audrey A. 10/27/2020
---
such an oasis - even in the colder months ☆☆☆☆☆★★★★★
had such a great stay at this beautiful property
everything was easy to plan and organise and as advertised
the house was so warm - especially with the fire
i had all i needed in the kitchen
plenty of towels and supplies too
such a beautiful place to rest and take in the view - even when it was cold outside!
thanks again ladies for such a great experience
Toni S. 11/26/2017
---
Relaxing Beach week with Family! ☆☆☆☆☆★★★★★
We've rented the SoundView House for a week the past three years. Our family enjoys relaxing on the beach and in the water with our toddler and watching the sunsets over lobster dinners on the deck.
Close proximity to Southold, Peconic Bay & Greenport to enjoy the restaurants, shopping, farm stands, wineries and of course the waterfront views.
Debbie & Virginia are easy to communicate with and always responsive. They check in but definitely leave you to chill and relax on your own!
We look forward to returning!
xo
Kayleigh M. 09/02/2018
---
Amazing views of a moving seascape. ☆☆☆☆☆★★★★★
This is the perfect getaway for anyone looking for some peace tranquility with its own private beach area.
What more could you want then to be surrounded by amazing views of a moving seascape.
Siobhan B. 10/08/2018
---
Amazing Beach House For Couples or Small Groups ☆☆☆☆☆★★★★★
First off, the property managers (or maybe owners) were wonderful. The house was very clean, had amazing waterfront views, at nearly sea level, which is very unique. The decor is a perfect "Beachy" type that makes you want to just stay in the house and chill with a cocktail or catch the sunset. Locally, La Plage is wonderful. It is a short walk if you want to get a great dinner or escape for a cocktail for a bit. Overall, a great place to consider for your stay.
A guest 04/19/2019
---
Lovely stay! ☆☆☆☆☆★★★★★
If you love to relax at the beach, this place is for you. Walking steps to the ocean, outdoor shower, huge deck, and plenty of room to spread out..
Elise J. 08/06/2019
---
Great Getaway ☆☆☆☆☆★★★★★
It was a perfect beach home to relax and unwind. Everything is very close and accessible.
A guest 09/24/2019
---
Wading River # 184 creek rd. ☆☆☆☆☆★★★★★
Overall a very good experience. The rental process was pretty seamless and the property management folks were very responsive. The kitchen and appliances were top notch. Washer and dryer was in the garage but worked well. Kayaks, bikes and fishing gear was readily available.
The view was breathtaking, the beach deck was very roomy. 4 steps down and you are on the beach.
There were only a few negatives but worth mentioning so you come prepared. 1. The beds were all full size with firmnatresses. The shower worked very well but is small, tougher for a big person. There is an outside shower with hot and cold water which worked well. Bring extra paper towels and quality toilet paper if those are important to you. The furniture was clean and not old but also not comfortable. Coffee is there when you arrive but no condiments or paper goods from previous guests are not left for new guests so bring every consumable you need except salt and pepper.
Missing some of the easy small things was not a big deal just irritating. I would stay here again but bring a mattress topper, all consumable goods, and a source for music.
A guest 09/29/2019
---
Great Water front home ☆☆☆☆☆★★★★★
Home has a wonderfully relaxing water view. Spacious living area. Very clean. Ginnie and Debbie have great homes for rent. We rent from them 2x a year and are always very happy.
Christine M. 12/07/2016
---
Diana Beach House in heart of North Fork Hamptons (The Diana)
. $261 ... $1311 per night. 2 bedrooms. 5 Max Occupancy.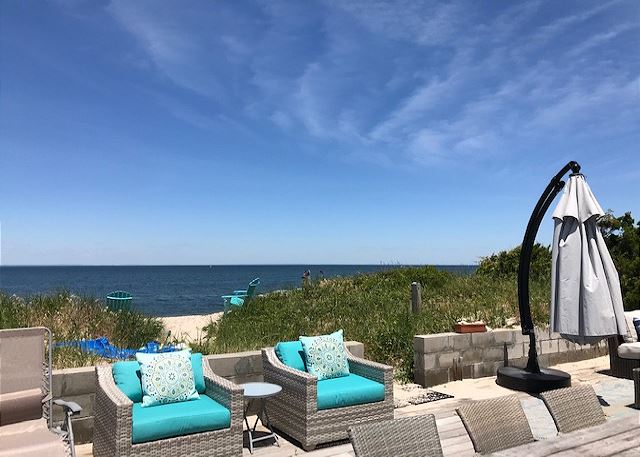 Wonderful! ☆☆☆☆☆★★★★★
We sure timed this right. Not one other person on the beach for the 3 days we stayed! Private, quiet. Beds were very comfortable. Kitchen was stocked with what you need. Good water pressure in showers. wifi and smart TV was great on a rainy day. Near stores, restaurants, parks. We would return. For older folks be aware there are alot of stairs.
A guest 06/19/2021
---
The best ☆☆☆☆☆★★★★★
Always great with Ginnie and Debbie
Jo Anne D. 11/22/2020
---
Amazing week in August ☆☆☆☆☆★★★★★
Beautiful house and property, wonderful experience throughout. Thank you!!
Jordan F. 08/27/2018
---
Perfect Relaxing Weekend! ☆☆☆☆☆★★★★★
My husband's daughter lives in New York and we surprised him with a Father's Day weekend stay at The Diana on the North Fork of The Hamptons. We were astounded at the private and stunning view offered from the deck. To say it was relaxing doesn't quite sum it up. We fell asleep sitting in adirondack chairs overlooking the water one afternoon. We also enjoyed the fantastic nearby restaurants (especially La Plage which we walked to from the house). Our days began and ended with walks on the beach with our dog who was also allowed to join us for the stay.
The home was clean, well-appointed and the bed was very comfortable. Any questions we had were promptly answered - even late into the evening of our arrival. We felt so lucky to find this place and highly recommend it! Our daughter returned to NYC via the bus which conveniently picked her up nearby. It was a perfect weekend! The Diana is a winner and we plan to return!
Amy M. 07/03/2019
---
Wonderful relaxing Thanksgiving! ☆☆☆☆☆★★★★★
We had a wonderful stay at The Diana beach house. The beds are comfy, the house is cozy and the kitchen is well stocked. It made Thanksgiving dinner very easy. I would recommend having an SUV this time of year as the water on the road got high at one point. The view of the ocean is by far the best part. We'll definitely be back again!
A guest 12/16/2019
---
Dunes Upscale Beach House Near Vineyards, Farm Stands
. $150 ... $1259 per night. 2 bedrooms. 4 Max Occupancy.
Love little slice of heaven ☆☆☆☆☆★★★★★
Virginia is very accommodating in looking for the right place for our family for a long weekend. The location is great, a short walk to the beach.
A guest 04/08/2020
---
Getaway to The Dunes ☆☆☆☆☆★★★★★
We really enjoyed our long weekend at The Dunes! It is our favorite beach rental. Cozy with lots of character and conveniences. For us it is ideally located to visit our families, our favorite beaches as well the wineries, and the Long Island Aquarium. The unit is always neat and clean and the property managers are ready and available to answer a question or deal with any issues. Can't wait for our next trip!
Debbie F. 09/12/2019
---
Beach House Vacation ☆☆☆☆☆★★★★★
This house is adorable and very well maintained. We had everything that we needed to have a great week here. There were just a couple of things that were misleading in the description of the house. The first was that it sleeps 6 and that a cot is available. There are 2 bedrooms that each sleep 2 and a couch. There was no cot. The second is that the house is described as having a private beach. There is a beach down the road from the house that has signs up paying that it is private but it is really a neighborhood beach with lots of people there fishing, camping out, etc. This was not a problem, I just found the description on the website to be misleading. If you think that you are getting access to a truly private beach with this house, you are not.
A guest 08/24/2018
---
Great and quiet simple stay !!! ☆☆☆☆☆★★★★★
Great place. Very secluded and private. Huge backyard and great location to the beach. Even have a great play yard for kids too right on path to beach. We loved it and will definitely come again.
A guest 08/30/2018
---
Lovely relaxing time in a cosy and nice house ☆☆☆☆☆★★★★★
Great House. We came for the 2nd time. Loved it the first time (2016). This time some repairs are needed. The white fencedoor is broken and disfunctional.
Theresia S. 08/09/2019
---
The Dunes ☆☆☆☆☆★★★★★
The Dunes was a very nice and clean house in Rocky Point. The path to the beach was a challenging for seniors to navigate. We had a great time though.
A guest 08/20/2019
---
A Great Getaway' ☆☆☆☆☆★★★★★
We had a wonderful experience at the Dunes Beach House! As a caretaker for my mother I really need some time away, but couldn't be gone for very long. Renting the Dunes Beach House for a long weekend was the perfect option. I was able to relax in a home away from home and was even able to invite my Long Island family over for a barbecue. The house was spacious, nicely decorated, and immaculately clean. The location was easy to find and convenient for visiting the area or just popping over to the grocery store. I would definitely recommend LuxuryBeachFrontGetaways and the Dunes Beach House.
Debbie F. 09/14/2016
---
Wonderful beach house family holiday ☆☆☆☆☆★★★★★
This house is gorgeous, so much better than the photos. It's clean and cosy, incredibly well-equipped and has spectacular views. Moments walk from the beautiful quiet beach - a mixture of sand and pebble - and less than an hour's drive from West Hampton and the surrounding public sandy beaches when you want the ocean. So much to do around the area for families - Splish Spkash, the aquarium, plenty of restaurants etc. Debbie & Virginia from Luxury Beachfront Getaway couldn't have been more helpful, we can't wait to go back!
Carolyn M. 08/11/2017
---
My favorite House ☆☆☆☆☆★★★★★
Everything was great!! My dog loves the yard and the beach...a great place to relax and watch the sun set.
Katherine O. 09/07/2017
---
Everything was great! ☆☆☆☆☆★★★★★
Debbie & Ginny, thank you!
A guest 08/20/2017
---
wonderful stay ☆☆☆☆☆★★★★★
Beautiful little cottage right by the beach! The home decor and overall feel makes you want to go home and redecorate! Very warm and welcoming! This will be a yearly get away for sure!! Amazing sunsets and quiet beach was just what I needed!!!
Tracey F. 06/14/2018
---
Private Romantic Beach House Vineyards, Farms, North Fork sleeps
. $113 ... $893 per night. 1 bedrooms. 5 Max Occupancy.
Best escape ☆☆☆☆☆★★★★★
Was amazing
lancine Fontaine t. 05/12/2020
---
Tranquil and Peaceful Getaway ☆☆☆☆☆★★★★★
My husband and I stayed at The Joyce for three nights over Easter weekend and had a truly relaxing and enjoyable time. The cottage is small but very comfortable and comes equipped with anything you would need for your stay. The location is idyllic and the view from the living room window is absolutely stunning. The cottage is located on a quiet street, but we met people out and about who were extremely friendly, and the hosts were also terrific. Debbie and Virginia were the perfect combination of communicative and responsive but also hands off and respectful of our privacy. A huge plus for us is that the place was pet friendly, so we were able to bring our two dogs. It was the perfect long weekend, and we would definitely love to return to Wading River someday.
Jane L. 04/26/2019
---
Excellent Weekend Getaway ☆☆☆☆☆★★★★★
Our hosts were very accommodating and helpful. They did their best to make us comfortable. We definitely will be back.
A guest 10/22/2017
---
Can't beat the location ☆☆☆☆☆★★★★★
If you want to be RIGHT on the beach, this is it. The location is gorgeous. My kids had a blast playing in the sand right off the deck as we grilled or relaxed with a glass of wine. There's also a playground less than a mile down the road, also on the beach. The beach is a little rocky here, but the water is calm. Inside the house is very basic - it's definitely a beach shack. But we found everything we needed to cook dinner at home most nights. The caregivers were very responsive, checking in on us the first night we were there. When we were having issues getting the outdoor shower to work, they tried to fix it right away (and then my husband ended up figuring it out in the end). We also really liked the location of the home overall. It's not as far out on North Fork, so it's very easily accessible to Riverhead AND all the wineries/breweries. All in all, a great long weekend beach getaway and we would certainly stay again.
Lindsay P. 06/14/2018
---
Fantastic beach house for 2! ☆☆☆☆☆★★★★★
This little gem was ideal for a quick 4 day beach getaway. The location and the sense of privacy were fantastic. This completely changed my perception of Long Island beaches, which I had previously thought were pretentious and expensive.
Michael C. 10/01/2018
---
Classic Amazing Luxury Southampton Home-5BR Pool Jacuzzi
. $261 ... $3241 per night. 5 bedrooms. 10 Max Occupancy.
Great stay in Southampton ☆☆☆☆☆★★★★★
We had a great experience staying at this property. The location was very convenient, house is roomy. We thoroughly enjoyed our stay.
Vadim S. 10/15/2020
---
Great house near a beach ☆☆☆☆☆★★★★★
The house was beautifully decorated and had a wonderful backyard/deck area. We enjoyed the pool and even the firepit area in the wooded area behind the pool. There was enough sleeping areas for our family for all 3 couples and each of the 4 kids to have their own space. At the time we were there it had only 2 1/2 baths but could see that the 1/2 bath was under construction so perhaps a shower was being made. There was ample sitting areas in the den and the outdoor dining area as well as the indoor dining area could accommodate many people. The manager was helpful to us in finding a babysitter and recommending a family beach. The view is of wooded areas and even though it is in a neighborhood it feels private because of the vegetation.
A guest 08/04/2019
---
Lovely! ☆☆☆☆☆★★★★★
The house was nice and spacious, accommodating all of us with ease. We also loved the pool, hot tub, grill, and other amenities that let us make the most of the weekend. To top it off, Linda was so sweet and friendly, making sure we had everything we needed and quick to respond to any questions we had over the course of the weekend. Would highly recommend to anyone who wants to have a relaxing group getaway!
Michael F. 08/24/2018
---
Great family vacation ☆☆☆☆☆★★★★★
The house is great for a family vacation: good space and common areas. The pool was perfect for hot afternoons and the porch is lovely for board games and barbecue. The air conditioning didn't seem as forceful as we would like but we were there the hottest week of summer. The property manager seemed overwhelmed when we came in and was very insistent on parking and garbage regulations and requirements in a way that seemed to anticipate bad intentions on our part which was offputting. That being said we had a very good stay and I would recommend this property to either a group of adults or a family.
A guest 09/21/2018
---
Amazing Weekend Getaway!! ☆☆☆☆☆★★★★★
What a great trip! First off, Virginia and Debbie did a great job of coordinating our booking and being available to answer any questions we had. Second off, Linda was really warm and welcoming, and was really helpful in making sure we were completely comfortable in the house. The house itself was in great condition, and a lot more spacious and sunny than the pictures show. It was very clean and had all of the essentials (towels, coffeemaker, etc.). The pool and hot tub were amazing and well-maintained. The large spaces in the kitchen, dining room, living room, and deck were perfect for our group of 11. The house was very close to Coopers Beach and local restaurants (as well as grocery/shops). I would definitely book again, and would recommend!!
A guest 09/12/2018
---
clean, well located, and good amenities ☆☆☆☆☆★★★★★
clean, well located, and good amenities
A guest 06/11/2019
---
Fun Weekend Getaway! ☆☆☆☆☆★★★★★
Overall we had a wonderful time.
Pros- the beds in the house might be the most comfortable beds ever! Super cozy. Tons of room, not one of those houses that claims a number of bedrooms then you show up and there's a bedroom off the kitchen. The pool is beautiful very secluded and the location is excellent making everything easy.
Cons- the property manager greeted us to go over the rules and I felt a bit offended. The comments/way she explained things made it feel like we had already done something wrong so we felt a bit like we were walking on eggshells throughout the weekend after our pep talk. Bring your own towels and blender/kitchen stuff. Stuff in the kitchen is very outdated and not stuff I would use.
Overall tho we had a great time!
Renee W. 07/30/2018
---
North Fork The Sea view beach house
. $121 ... $1620 per night. 2 bedrooms. 6 Max Occupancy.
Big Thumbs up! ☆☆☆☆☆★★★★★
Delightful realty and accomodations well kept and appointed!Nice location and property for sure.
Horace F. 01/15/2021
---
Great Stay ☆☆☆☆☆★★★★★
The house was in a great location, about 8-12 minutes from everything, close to many wineries while being right on the beach! The beach is steps from the back patio and is very quiet as there are only a few homes that have access. The house was in excellent condition and kept very clean. Would rent it again!
A guest 10/02/2020
---
Relaxed and comfortable ☆☆☆☆☆★★★★★
Very cozy, had everything you needed. Great access to the beach. Peaceful and quiet. Tons of vineyards and farm stands, far enough away from the hustle and bustle but close to the amenities!
A guest 06/23/2019
---
Beautiful beach home ☆☆☆☆☆★★★★★
Beautiful home and property. Light filled sun/living room overlooking a wooden deck leading to the beach. Lots of sandy beach area to relax or play in. The house was clean and well taken care of. We absolutely loved our stay and can't wait to go back. It's truly the perfect beach home. Oh, and our hosts Debbie and Virginia were very responsive and accommodating!
Jake L. 06/20/2019
---
Ideal Beach Cottage in North Fork Wine Country ☆☆☆☆☆★★★★★
Cozy, sunlit beach cottage with two full bedrooms, a beautiful kitchen, and most importantly direct beach access. It truly felt like we had a private beach. The cottage was the perfect setting for us to visit the vineyards (and a brewery!) on the north fork. Travel to the south fork was a breeze as well. Other features included: outdoor dining on the back deck, kayaks, beach chairs, parking for two cars, and laundry. Seamless check in and check out. The owners were very responsive.
A guest 08/21/2019
---
Sprawling Southampton Home w Pool/Jacuzzi Near Beach & Town
. $224 ... $2705 per night. 4 bedrooms. 14 Max Occupancy.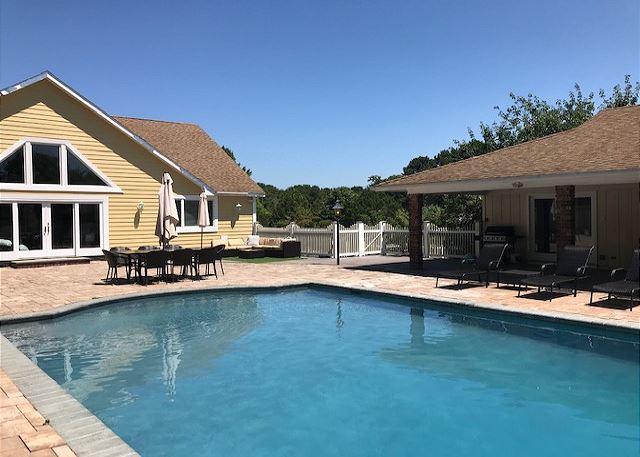 Overall very nice ☆☆☆☆☆★★★★★
I want to start by saying overall this place is amazing. There were only a few minor issues with our stay. The first was one of the bar stools had a broken leg already. Also the bed in the master bedroom fell apart when my fiancé just sat to put his pants on. We took everything off the frame and we're able to make a make shift screw as the old screw treading was bald at the beginning making it's impossible to put the bolt on the back. No worries though we got it together and had no issues after. A nice touch to the single bed bedrooms would to add a full body mirror or two. Also we had a mop and broom but no dust pan which would've been great. Lastly som body soap or wash would've been convenient as there wasn't any form of toiletries, though we did bring our own. The out house was a great addition to the property full with activities to do. Overall all the guests loved this property especially my fiancé who's bday we celebrated. We want to definitely book here again during the summer months. Also the hosts are super friendly and responsive. Also very understanding.
Amanda C. 04/11/2021
---
Chic Hamptons Getaway!! ☆☆☆☆☆★★★★★
We stayed here for my sisters bachelorette party in August, and because of COVID we limited the amount of time we left property..and believe me once you see the property you won't want to leave. The house was spotless. We cooked most of the meals in house. The kitchen was fully functional and came equipped with everything you'd need. We had 10 girls but you could comfortably fit 14. We had running ping pong and pool tournaments, and lounged by the amazing pool and hot tub all day! The pool is much bigger then the picture looks. There was a pool guy who came after it rained, which put us at ease because it showed us that they really take care of the place. They have extra floats if you need them. The patio furniture was brand new and so chic and comfortable. Debbie was really responsive and gives great advise if you need places to go. Location is seriously great - 10 minutes from everything! The only negative about the location was that we brought our bicycles to ride into town from the house and unless your extremely fearless with riding on 27, you'll have to drive past the busy highway. We still got our ride in just couldn't find a way into town. They do allow dogs, which helped some of us ladies who were unable to get sitters. Huge convenience! The neighborhood was nice and quiet and tucked away, which allows you to sit out on the patio until the early mornings talking with your friends without disrupting the neighbors. I would definitely recommend this property to anyone looking to stay in Southampton!!!!
Leslie M. 10/02/2020
---
Amazing house for bachelorette parties! ☆☆☆☆☆★★★★★
This was the perfect house for a large group of girls looking to celebrate (in my case, it was my sister in law's bachelorette party).
The pool was a highlight and there was a ton of room to spread out and go swimming. We got to the house early on Thursday (it wasn't ready yet) so we went to Meschutt Beach which was 5 minutes away, clean and beautiful.
Another day we took a catamaran around the Long Island sound which was so much fun and they picked us up 5 minutes from the house- very close!
Debbie and Ginnie were great and we would definitely rent this house again!
Samantha K. 08/20/2019
---
Great for Families! ☆☆☆☆☆★★★★★
Three families met at this house to experience the Hamptons for the first time. The layout was perfect for adults and children - plenty of space and places to sleep. The kids LOVED the pool! The owners were professional and attentive to our questions. We used the grill and the kitchen, which had everything we needed. The property was quiet and private. I would highly recommend this property for anyone wanting to experience the Hamptons.
Jeana B. 08/20/2019
---
Golf weekend...house was perfect ☆☆☆☆☆★★★★★
The house was perfect for our needs...a common area for cooking and hanging out, a pool w/ patio for cooling off and enough beds to sleep 12. We will be back .
Brad G. 09/24/2019
---
Great family house ☆☆☆☆☆★★★★★
Clean, updated and spacious. The pool house is a great added bonus - gives everyone room to spread out and have space. Property managers were attentive and helpful.
A guest 07/30/2020
---
A Great Spot ☆☆☆☆☆★★★★★
Very nice family vacation with older children coming to visit at their convenience. Large bedrooms, great kitchen, huge pool, and great entertainment pool house.
A guest 08/28/2018
---
Amazing stay! ☆☆☆☆☆★★★★★
Had 2 wonderful experiences with this company. The first was for my cousin's bachelorette party in summer 2016. We rented a beautiful house in South Hampton and had a great time. We loved the house so much that we decided to reach out to Ginnie & Debbie to book my bachelorette party for summer 2018. They were beyond helpful, answered all of my questions, and were prompt with responses. They were very helpful in accommodating my large party of 17 girls. This time around (summer 2018) we also rented a house in South Hampton from them, but a different one that was also beautiful & clean! It made my bachelorette weekend perfect! We had a great experience and even while we were there, Debbie & Ginnie answered last minute questions via text messages. Highly recommend Luxury Beach Getaway. The house was absolutely beautiful and clean! It was located on a very private block and we felt very safe! Pool was clean and there was even a gorgeous pool house! HIGHLY RECOMMEND this house!
Ashley D. 07/12/2018
---
Everything was amazing! ☆☆☆☆☆★★★★★
The house was beautiful, clean and in a great location! Would defiantly recommend this house for future guests!
Michelle N. 08/26/2018
---
Highly recommend ☆☆☆☆☆★★★★★
I worked with Debbie and Virginia to rent a house in Southampton for a girls get away. I was planning the trip from California as a few of us were flying in to spend time with our New York friends, and they made the long distance process easy and stress free. The house we rented was even more stunning than the pictures, and easily accommodated/slept our large group. There was a minor hiccup upon arrival that had to do with the guests that stayed at the house before us, but with one quick call, the problem was fixed and we were off to enjoy the weekend. I highly recommend working Debby and Virginia- they have beautiful properties and wonderful customer service- they really go above and beyond
A guest 08/06/2019
---
True Beach house On The Beach! Once Upon A Tide
. $187 ... $1955 per night. 4 bedrooms. 9 Max Occupancy.
Best.Vacation. Ever. ☆☆☆☆☆★★★★★
I cannot say enough good things about this house! We had such an amazing time. The house was very clean, the beds were comfortable, the house was in a great location, the views were surreal and the beach was very private. We bbq'd several nights and made bonfires on the beach. There were also new kayaks! Virginia and Debbie are wonderful! ⭐️⭐️⭐️⭐️⭐️
A guest 05/20/2021
---
Great weekend getaway! ☆☆☆☆☆★★★★★
Very easy to reach, nice house, very clear, lovely beach - definitely everything you need for a quiet and calm weekend getaway
Daniel B. 04/21/2021
---
Incredible summer week ☆☆☆☆☆★★★★★
From the moment we walked through the door the view was not to be believed. Everyone walked straight through the house and out the back door to the view of the Long Island sound. Then the quiet was exactly what I was looking for. The entire week we were outside or roaming the town. So much to do. The house was big enough to get lost in. Plenty of bedrooms.
Daniel O. 10/02/2020
---
Winter 2020 Review ☆☆☆☆☆★★★★★
I spent New Year's Eve 2020/2021 here with a small group. It was an amazing time! The house was exactly as pictured, the dock is truly private and we had a ton of privacy. The owners quickly answered the phone when I had a question, and they left very helpful information on a bulletin board for us in the house.
Daniel O. 01/04/2021
---
Amazing location ☆☆☆☆☆★★★★★
The location is fantastic ! So close to the water !
A guest 03/23/2021
---
Amazing ☆☆☆☆☆★★★★★
This is my 5th year staying at one of the properties of Luxury Beach Getaway. I stayed in 3 different houses, each one offers something special. This house has historical significance. It's a round house that was once a Buckminster Fuller Geodesic dome. Now it is an updated round house with panoramic views. Lots of rooms, and as usual peaceful and relaxing. There are so many wonderful things to do. Ginny and Deb accommodate your needs and are the best.
Sue S. 08/30/2019
---
Vacation with our dog. ☆☆☆☆☆★★★★★
Never a problem, using this company years. We are always satisfied.
Richard D. 08/28/2018
---
Pattie Freed's Review of 96 Creek Rd ☆☆☆☆☆★★★★★
We had a great time. Debbie and Virginia were awesome. They checked in periodically with us. The house was very clean and there were plenty of towels. The kitchen had everything you could need and more. The private beach was perfect, although the rocks killed our feet. We would highly recommend this place and the ladies.
Pattie F. 08/26/2018
---
Fantastic, as always! ☆☆☆☆☆★★★★★
Between myself, and family we have rented a total of 7 homes over 4 years from Debbie and Virginia and they have all been fantastic and this year was no exception. The ladies are always easy to talk to and deal with and are quick to respond to anything you need.
This was our first year in this particular home and it is a great space. The building has a unique shape and history which makes for fun nooks and rooms throughout. There is space for your group to gather together and plenty of space to have time alone, or in smaller groups. The extensive decking opens out to a wonderful stretch of rocky beach that is never crowded. I think we saw a grand total of 5 people on the beach in 7 days.
I don't hesitate to recommend both this house and Debbie and Virginia!
Justin C. 09/12/2018
---
Lovely weekend, friendly hosts ☆☆☆☆☆★★★★★
The house is gorgeous and quirky. The beach front is simply beautiful. Bring water shoes if you want to go swimming; the rocks are a bit painful on the feet. Debbie and Virginia showed up with a bluetooth speaker for us to use when they saw we had forgotten ours. Would book again!
A guest 09/08/2018
---
Quirky, comfortable, amazing location, spotlessly clean ☆☆☆☆☆★★★★★
It took us a while to find the 4th bedroom. The kitchen had more cabinets, cookware and service utensils than I ever experienced. The beach is very rocky so water sandels are a real plus. There is plenty of space to hang out in, enjoy friends and cook great meals. The SHop and Stop nearby was fantastic with a very large selection of organic produce and a good seafood and bakery department. The house was very clean, everything worked great including the dishwasher, washing machines, TV and BBQ. This place is great for a large family or a close group of friends. It was a terrific rental and we enjoyed our stay very much
William M. 09/15/2019
---
Once Upon A Tide ☆☆☆☆☆★★★★★
we had a wonderful stay. You can't get much closer to the beach. And the house was very clean when we got there. The manager was very responsive to our questions.
A guest 07/21/2020
---
Wonderful rental and even better managers-Debbie and Ginny ☆☆☆☆☆★★★★★
Our rental home Once Upon a Tide afforded us a fabulous ocean front view for daily swims and kayaks. We loved the big quirky house and large kitchen. Everything we needed was there, and if not the terrific managers are there instantly. Debbie and Ginny provide fantastic, pleasant and instant remedy for any problem. You would be lucky to rent from them, they are experienced and helpful rental managers.
Stacey F. 07/27/2018
---
Cottage by the sea
. $76 ... $647 per night. 0 bedrooms. 2 Max Occupancy.
On the beach ☆☆☆☆☆★★★★★
The "dune house" was so adorable and directly on the beach. Couldn't have asked for a better location. Debbie & Virginia were very accommodating and professional. And nice.
BARBARA G. 10/24/2019
---
Beach right across the street ☆☆☆☆☆★★★★★
The photos on the site don't show the exterior facade. It looks like it is a converted garage as it is at the end of a driveway of a house. You cross the street and walk through the driveway of a house to get to the stairs going down to the beach. The interior of the cottage was comfortable and had most of the amenities advertised. The sofabed was soft and sunk in the middle, , so not suitable for a heavy person. The houses on the street look a little run down and the backyard of the neighbor was untidy.
A guest 04/26/2019
---
Sand Dollar Beach house
. $169 ... $2169 per night. 3 bedrooms. 6 Max Occupancy.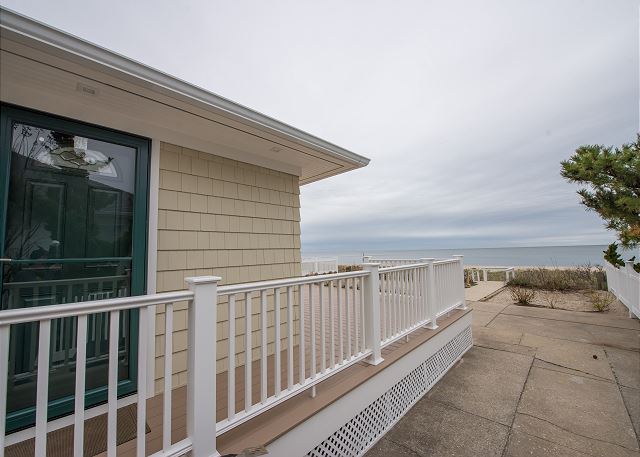 Cute Quiet Little Spot ☆☆☆☆☆★★★★★
My wife and I spent a romantic weekend together at the beach house. Although it's a bit small for more than 2, it was perfectly cozy for us. Outside of issues with the WiFi, it was a great stay and we would definitely go back!
Robert P. 06/02/2021
---
Incredible and peaceful location right on the beach ☆☆☆☆☆★★★★★
We had an excellent stay overall. Even when the weather wasn't great, the big windows to the beach were perfect. The private beach was amazing and the neighbors were very respectful. The home was very clean and in good shape. It had everything we needed. When we had minor issues, the rental management took care of it right away and always responded in minutes. I appreciate how communicative and helpful they were during our whole month stay. Thank you for this incredible experience!
Ally T. 04/18/2021
---
The best month of my life ☆☆☆☆☆★★★★★
Renting this house is probably the best thing I have ever done in my life. I was so worried that there would be some catch, given the amazing price and location but there was not. House was directly on a private beach with a location that cannot be beat, exactly as advertised. Everything inside the house was clean, well maintained, and comfortable. House had everything we needed for a month away from the city and we found ourselves wanting for nothing. We both worked from the house full time while there and had no issues with the wifi. The surrounding area has several adorable food stands, wineries, and restaurants that we greatly enjoyed. We spent the whole month working from the deck and then enjoying the beach and the water in the later afternoon, grilling for dinner and watching the tremendously gorgeous sunsets over the water every night. I can't wait to return again - if you are at all on the fence, definitely book this property!
Allison R. 07/02/2020
---
Dream week! ☆☆☆☆☆★★★★★
What a fantastic week in this beach house! Great location, such a comfortable house with beautiful views and friendly neighbors! But most of all, aside from waking up to the beach and the beautiful sunsets every night, Debbie was so excellent, whatever we needed she had someone there so quick, and she accommodated every need. Before the week was out we had already booked same week next year!
Jodi W. 10/02/2020
---
Sand Dollar Beach House ☆☆☆☆☆★★★★★
This was exactly what we wanted. Location on the beach is great. The house is renovated and comfortable, perfect for the two of us. Note: there is only one bath - the half bath mentioned in the listing is apparently the outdoor shower. Great kitchen appliances, but new pots and pans and a decent set of knives, minor expenses, would have been appreciated. There is a plentiful supply of linens and towels. Rental agents couldn't have been nicer. When we had trouble locating and using the keypad upon our arrival, they were immediately responsive and helped solve the problem. Based on our experience, we would recommend giving more explicit instructions to renters on entering the first time with the keypad. Also on engaging, and disengaging, the alarm system. Once we settled in, we had a wonderful stay and would definitely return.
A guest 10/02/2020
---
Adorable Hampton Home 3 miles to beach
. $102 ... $1406 per night. 3 bedrooms. 7 Max Occupancy.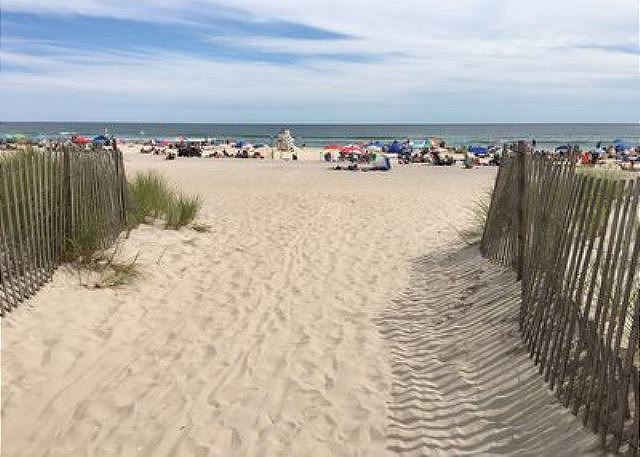 Quiet, clean, good location ☆☆☆☆☆★★★★★
The house was consistent with the way the listing presented it. It was clean, quiet location, short car ride to beaches and good markets. There were items in the house that need minor repairs: broken handles on doors and dressers. The ac and wifi were good -- all in all, happy with the choice, though could be improved with minor efforts.
A guest 08/12/2020
---
The Blue Haven
. $179 ... $2705 per night. 3 bedrooms. 7 Max Occupancy.
Blue Haven Oasis ☆☆☆☆☆★★★★★
Spent a wonderful two months at this house. Wonderful kitchen and a spectacular view to wake up to. Debbie and Virginia were terrific. You'll really enjoy your stay here.
Amy C. 02/16/2021
---
Heavenly Spot ☆☆☆☆☆★★★★★
Loved the Blue Haven house. The space worked perfectly for us. The few glitches that occurred were dealt with quickly and competently by Virginia and by the owner. We would definitely do it again.
Alice B. 10/19/2020
---
Summer by the Sea Brand new Beach house Available!
. $261 ... $1241 per night. 5 bedrooms. 9 Max Occupancy.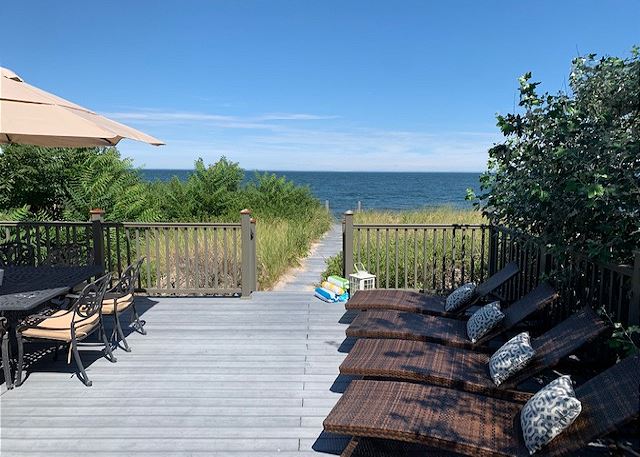 Long Island Respite ☆☆☆☆☆★★★★★
We loved being right next to the ocean. The house is quaint and updated, with large glass doors opening up to the deck and vista. A nice restaurant and coffee shop close by.
Had an issue with the water but the management company was very response and got the issue fixed straight away.
Overall, a great respite from everyday life.
A guest 03/24/2021
---
Property issue resolved ☆☆☆☆☆★★★★★
When we determined within one day that the original property we rented did not meet with our approval the management company moved us to another property which was wonderful.
Arnold K. 10/02/2020
---
Sea Breeze & Sunsets
. $157 ... $1781 per night. 3 bedrooms. 8 Max Occupancy.
Perfect family escape from Manhattan ☆☆☆☆☆★★★★★
We had a wonderful experience staying at this cute cottage on the sound. It was the perfect retreat away from the city, located on a beautiful quiet road and directly on the sound. The fire pit was the highlight of our trip - we roasted s'mores as a family. Debbie and Virginia were attentive to our needs and concerns, and would highly recommend staying here.
A guest 05/28/2021
---
The Long Island Sound is your "backyard". ☆☆☆☆☆★★★★★
Great house, newly renovated, close to restaurants, wineries and grocery stores.
Robert C. 04/11/2021
---
We Accept:



LuxuryBeachGetaway.com PO Box 237 WADING RIVER, NY 11792 631-445-6765 luxurybeachgetaway@gmail.com
© 1999 - 2021 | Powered By Escapia API Vacation Rental Software and generated by Vacation Rental Websites